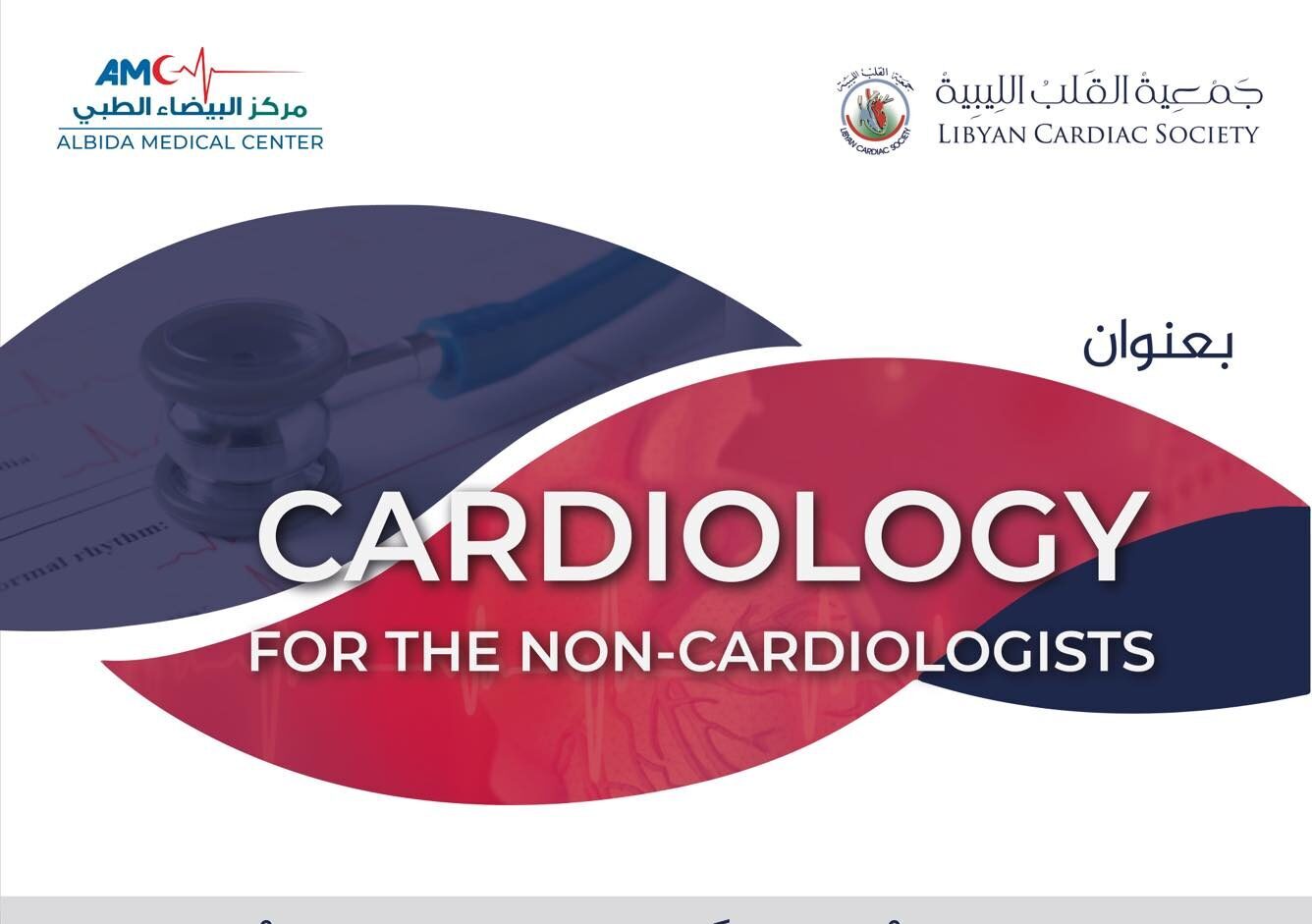 Cardiology for Non-Cardiologists
In collaboration with the Albida Medical Center, the Libyan Cardiac Society has organized one-day scientific program entitled "Cardiology for Non-Cardiologists" by the society experts to teach non-cardiology physicians to identify common risk factors, guidelines and treatment approaches for cardiovascular diseases.
LEARNING OBJECTIVES
Identify common cardiovascular risk factors
Review contemporary guidelines for prevention, diagnosis and management of cardiovascular disease.
Discuss new advances in managing patients with cardiovascular diseases.
Explain common clinical challenges among patients with cardiovascular disease.
Please email us at education@lcs.org.ly to collaborate with the society to organize similar scientific event at your local hospital.
Facebook