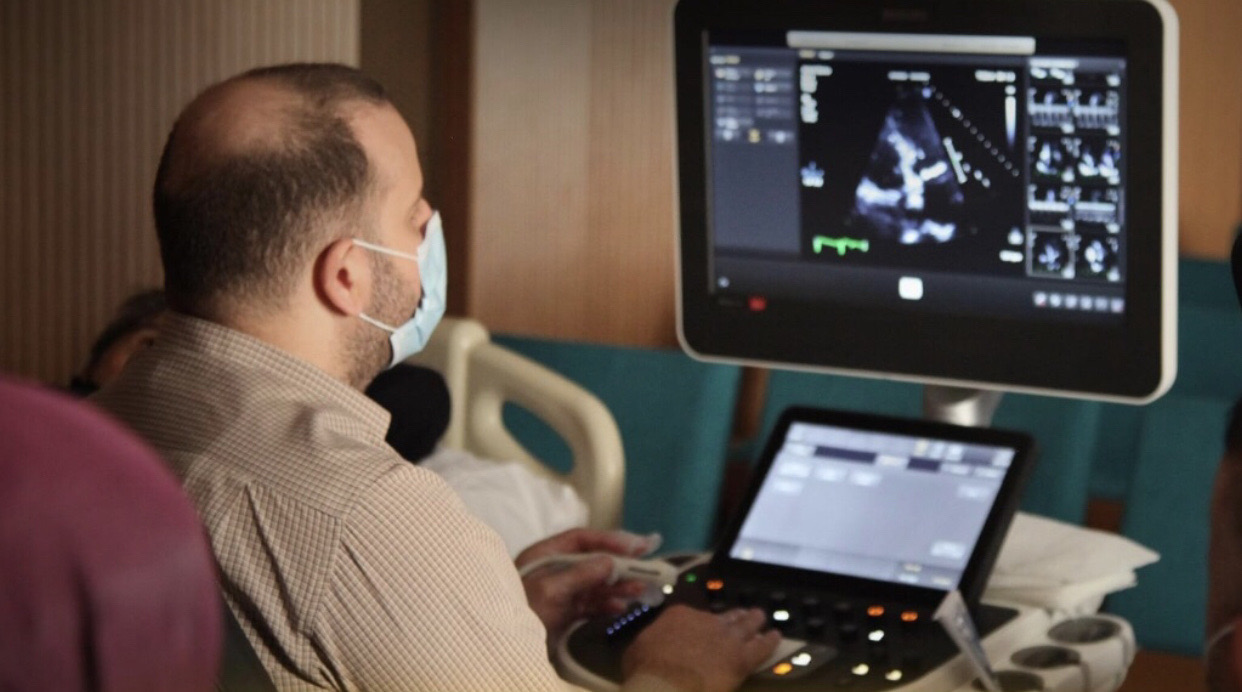 Transthoracic Echocardiography Course
In collaboration with Misrata Heart & Cardiovascular Center, the Libyan Cardiac Society organized 6-day intensive hands-on Transthoracic Echocardiography Training Program for the basics transthoracic echocardiography, between July, 24-29, 2022 where 9 candidates form different hospitals have participated in the program.  We conducted pre-and post-course survey to assess the candidate learning. The survey shows improvement in the knowledge and identified areas for improvement for both the candidates and the course organizers before the advanced course later this year, December 2022. Here are some comments from the course candidates.
Course Feedback and Video Wrap up
In your opinion, what's the main strengths of this course. 
Course duration
Became more comfortable with left handed scanning
Being 6 days hands on.
To do full accurate scanning
Hands on training
one-to-one instruction, step by step guide and performing a comprehensive echo protocol.
Good
In your opinion, what's the main limitations of this course. 
Candidates number
Better if it includes short lectures of half an hour about the day's topic, try to include only the patient with significant findings related to the topic included
Number of candidates.
OPD cases organization
I think it was perfect
None
If you have to change one thig in this course to make it better, what would that be? 
Few systemic steps at the beginning of every day to organize the work during the hands-on training
Increase time of explanation for the subjects.
Time management for case
Nothing
as a basic course all aspects were covered, so I don't have anything to add from my side.
What would you recommend for future courses?
May be better to give the participants details about the course how it will go and try to take their opinions before the beginning of the course
More echo finding cases
Selective cases
Increase time
Announcement for the advanced echo course will be posted on the website in November, Stay tuned..!