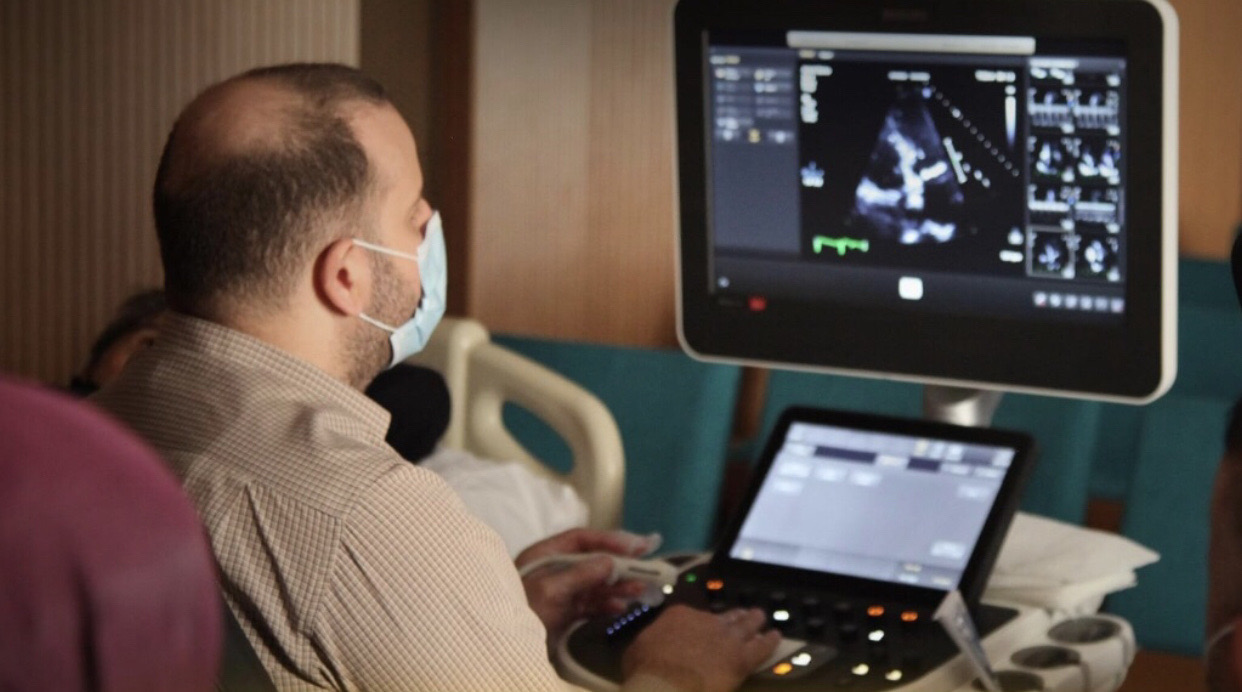 Transthoracic Echocardiography Course
Dear colleagues,
In collaboration with Misrata Heart & Cardiovascular Center, the Libyan Cardiac Society would like to invite you to attend intensive hands-on Transthoracic Echocardiography Training Program consists of  two separate courses, each one is a 6-day course.

1st Course: Basic Transthoracic Echocardiography, July 2022
2nd Course: Advanced Transthoracic Echocardiography, December 2022
* Prior Echocardiography experience is required, you must submit letter of nomination from your workplace.
Course Director: Dr. Ammar Allalulki, Adult & Pediatric Echocardiography Specialist in USA.
Now, registration is open for the Basic Echocardiography 6-day Course.
Date: July 24-29, 2022
Registration fees for the Basic Echocardiography Course:
1500 dinars for the society members

2000 dinars for non-society members
Target audience: 10 participants
Course Registration is CLOSED. All 10 candidates are taken. 
*If you need hotel accommodation during the course, we have reserved rooms at discounted price at Taj Hotel for the course attendees. Please note that you are responsible for your own travel expenses & hotel accommodation. 
Registration period & fees for the Advances Echocardiography 6-day Course, will be announced later. 
الزملاء و الزميلات الأعزاء المهتمين بالإشتراك، نود توضيح بعض النقاط المهمة قبل التسجيل بهذا البرنامج التدريبي والتي يتكون من دورتين منفصلتين كل واحدة منها مدتها 6 أيام و وهنالك رسوم إشتراك لكل دورة علي حدي.
1. يجب ان يكون للمشارك خبرة في إستخدام جهاز الايكو وليس مبتدئا (مطلوب تحميل رسالة بذلك من جهة العمل)
2. تدفع قيمة الدورة كاملة نقداً صباح أول يوم بالدورة
3. المواصلات لمدينة مصراته والاقامة والاعاشة يتحملها المشترك بالكامل
4. تتعاون الجمعية في إجراء حجز مخفض في فندق تاج لاقامة للمشتركين من خارج المدينة
5. يتكفل مركز مصراته للقلب مشكورا بتوفير المواصلات بين الفندق ومكان الدورة وكذلك بتوفير وجبة غذاء للمشتركين خلال أيام الدورة
و لأي إستفسار يمكنكم التواصل معنا عن طريق البريد الإلكتروني للجمعية 
education@lcs.org.ly
بالتوفيق للجميع
Sold out!