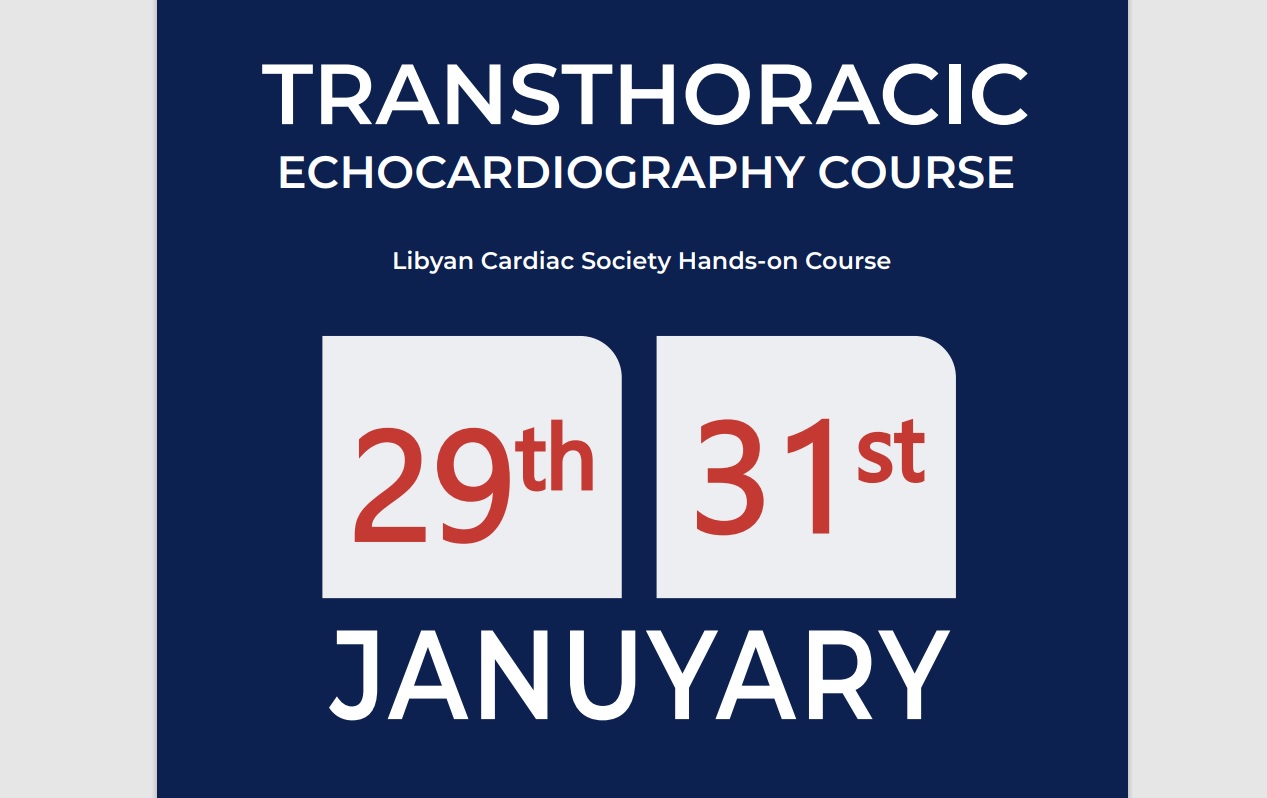 Pediatric Echocardiography Course in Benghazi
The Libyan Cardiac Society hosted a FREE three-day hands-on course for 20 pediatricians on Basic Pediatric Echocardiography between January 29-31, 2023 at the National Heart Center Benghazi. The course started with morning lectures, followed by hands-on training at the afternoon sessions throughout the course. Attendees learned how to perform basic pediatric transthoracic echocardiography screening for congenital heart disease in comprehensive manner, especially in neonates.
Course Directors and instructors: Drs. Rasmia Husni Feituri, Naema  Ismael  Goobhaa, Amal Omar ElKazmi, Mariam Mohamed  Almadany.
Course Objectives:
1). How to hold the probe and used it by ICU and neonatal care  pediatrician
2). kwon the basic echocardiography views of normal structure heart and function
3). Detect abnormal anatomy or abnormal movement of the structures
4). Detect pericardial effusion and echocardiographic signs of cardiac tamponade
Target audience : Junior Pediatric Cardiologist,  Pediatric Intensivist & Neonatologist.
For any questions please email us at info@lcs.org.ly
info@lcs.org.ly
Sold out!