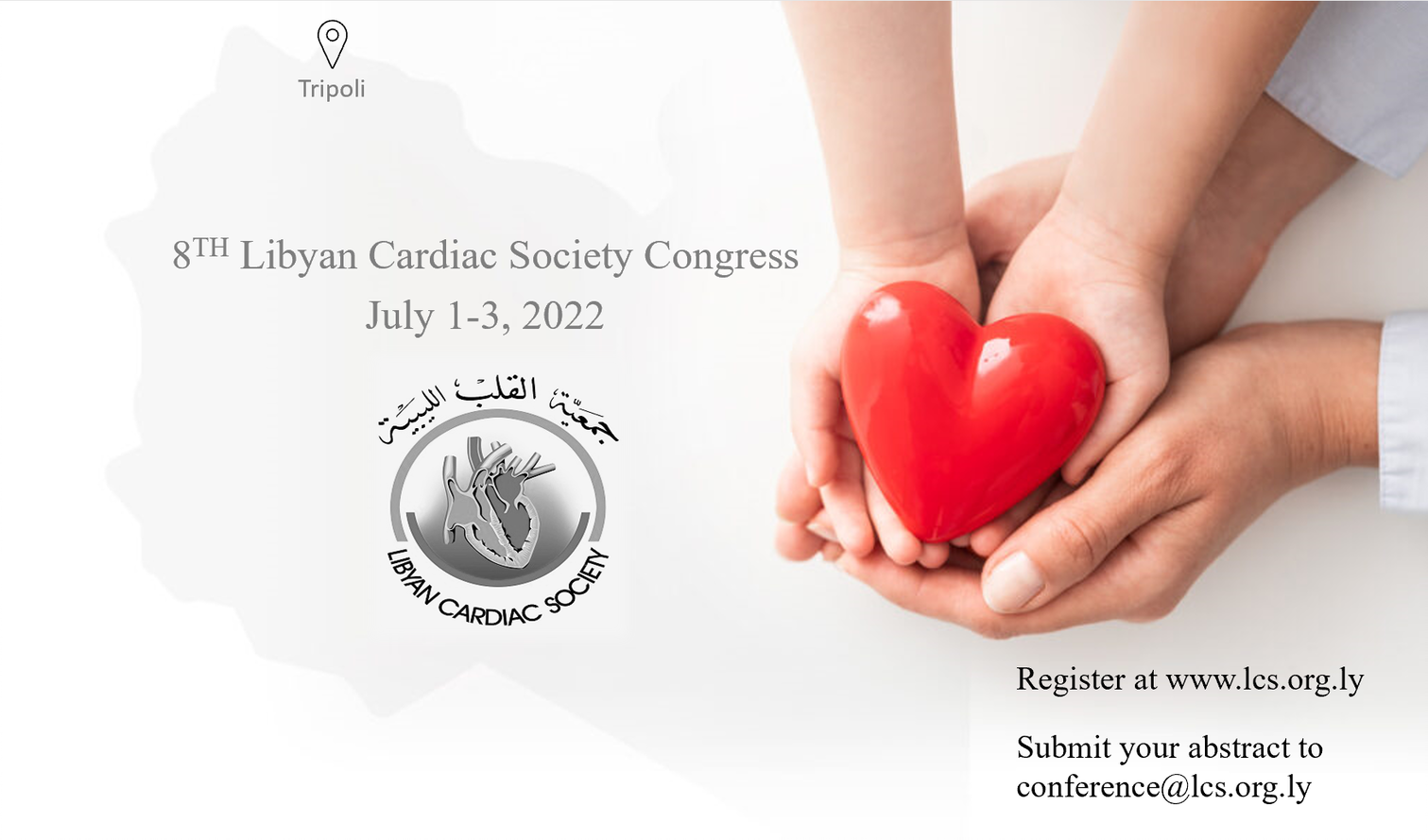 The 8th LCS Congress
The Libyan Cardiac Society will host the 8th Annual Scientific Congress in Tripoli, Libya, between July 1-3, 2022. The 8th LCS Congress is your opportunity to network with colleagues, present your research, attend workshops, and learn more about the most recent updates in the field of cardiovascular disease.
Active society members are invited to register for one of the following workshop programs during the congress. Seats are limited and based on first comes, first served basis.
BLS/ACLS 3-Day Course in collaboration with the Libyan Emergency Medicine Association 
Cardiothoracic Surgery
Cardiovascular Professionals (تمريض ومعاونين وفنين أمراض قلب)
ECG/Holter
Echocardiography, adults & pediatrics
Interventional Cardiology 
Pacemaker Interrogation
NB: Online registration is CLOSED on May 15, 2022. However, you still can register onsite at the Rixos Convention Center registration desk between July 1-3, 2022
The abstract submission deadline is extended to Saturday, May 28th, 2022 and you can submit your abstract via our online abstract submission form. Please feel free to email us at info@lcs.org.ly for any questions ?
We look forward to seeing you in Tripoli.!
8th LCS Congress Organizing Committee 
Sold out!